Judy produces award-winning recordings for the Jewish market as well as the secular market. All recordings are appropriate for family listening. Lyrics to all of Judy's recordings can be found on the Lyrics page at this website.  Now you can listen to and order all of Judy's CDs, DVDs and books through secure credit card transactions right on this page.
You can also purchase and download Judy's music through a number of online music stores, or use our JudyMusic.com print-and-mail order form.
---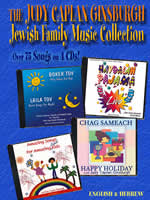 The Judy Caplan Ginsburgh Jewish Family Music Collection
A special four CD collection containing over 75 songs! Now you can have four of Judy's award winning CDs in one neat package. The collection contains Boker Tov Laila Tov, Havdalah Pajama, Amazing Songs for Amazing Jewish Kids and (for the first time on CD) Chag Sameach Happy Holiday. A wonderful gift! A must for every Jewish family!
Available as a four CD package.
---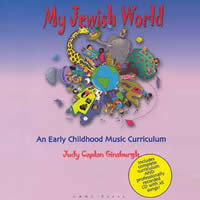 My Jewish World
"In her comprehensive and easy-to-follow book, Judy includes 26 new songs, religious and secular, that will help facilitate an environment of fun and learning. Each song addresses important Jewish concepts and many use Hebrew words and prayers. The book contains music, lyrics and chords and comments, activities and creative ideas which can be used in the classroom to learn about being Jewish everyday."
Teachers will love the curriculum book with CD included, parents will love the CD. Includes "Wake Up Shema", "Modeh Ani", "Colors In My World", "The Mezuzah", "Be A Mensch" and many more!
Winner 2003 Childrens Music Web Award – Best Religious/Inspirational Recording for Preschoolers!
---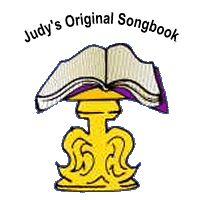 Judy's Original Songbook
Music, lyrics and chords to Judy's original songs for Jewish learning and over 40 holiday parodies. Includes "Shema Lullaby", "Derech Eretz", "Tzedakah", "Things In Nature", and many more.
---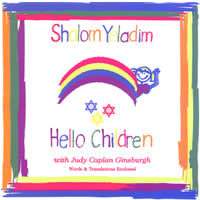 Shalom Yeladim
Winner of a 1994 Parents Choice Silver Honor! Winner of a Mazel Tov Award! Called "The Best Jewish Children's Recording of the Decade"! Contains all of the Jewish preschool favorites — both general and holiday songs. Lyrics and translations included! A must for any Jewish home. Best Selling Jewish Childrens' recording of 1999-2002 according to sales!
---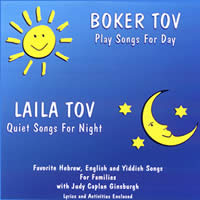 Boker Tov/Laila Tov
Your child's favorite Jewish songs in a unique format! Activity songs for day at the beginning and lullabies for night at the end. Contains Bim Bam, David Melech, Shalom Rav, Shabbos Zoll Zein and Tumbalalaika. Songs in Hebrew, English and Yiddish! Lyrics and translations included!
---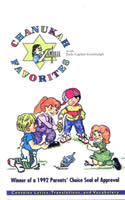 Chanukah Favorites
Contains all of your favorite traditional and new Chanukah songs. Winner of a 1992 Parents Choice Seal of Approval! Lyrics, translations and Chanukah vocabulary included! A must for any Jewish home and a great learning tool for those who want to learn more about Chanukah.
---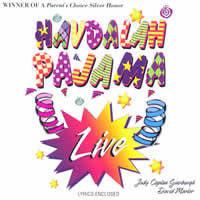 Havdalah Pajama
Join Judy and her guitar accompanist as they sing songs from their wildly popular Havdalah Pajama concerts! Interactive songs that make families proud to be Jewish. Recorded live in concert and featuring such favorites as Being Jewish is Fun, Wherever You Go, Body Rock, and Soup Song!
Snuggle up in your pjs and slippers and have a fun, family evening with Judy and David.
Winner of a 1998 Parents Choice Silver Honor! Children's Music Web Finalist!
---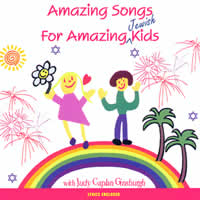 Amazing Songs For Amazing Jewish Kids
Winner of a 2004 iParenting Media Award!
This release contains terrific songs that teach Hebrew and holidays including Josh Miller's famous "Tree Song", Karen Daniel's "Rainbow" song, Dean Friedman's "In My Sukkah", Steve Dropkin's "Lulav Shake" and many original songs by Judy including her beautiful "Shema Lullaby".
Songs the whole family will enjoy!
---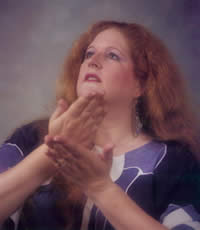 Singing and Signing Hebrew Blessings and Songs
An instructional DVD featuring basic sign language tips and signs for 8 easy blessings and songs including the Shema and the Candles, Kiddush and Hamotzi blessings. If you have ever wanted to learn how to sign "Jewishly" this is a wonderful introduction.
Buy the DVD directly from Judy today!
---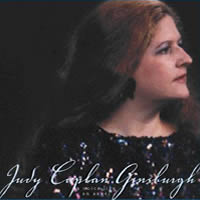 A Voice Like An Angel
This recording features Judy like you have never heard her before! Judy shares her vocal gifts with cantorial and pop favorites like Shir Chadash, Pitchu Li, R'tzei and Jerusalem is Mine.
Want more? Check out Judy's General Music Recordings page